Our Topic Today: The Psychology of Hope
the spark of our life

stays within us for us to discover and experience
From the great German philosopher Friedrich Nietzsche from his work The Joy Science :
these are hopes; but what will you see and hear of them when you have not experienced splendor, ardor, and rosy dawn in your own souls?
Feeling hope:
Reliving an experience could bring back the emotion you have experienced before

if you want to feel hope, you can think about situation that makes you feel hope in your life
Happy Mind Travel Psychological Experiment
Professor C.R. Snyder's Hope Model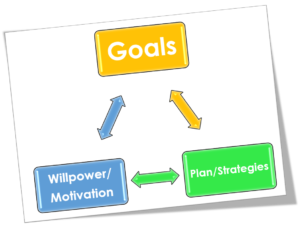 having goals in mind

the plan (pathways thinking)

the desire or motivation to finish your goals (agency thinking)
High-hope individuals
setting goals of moderate certainty

creating a detailed, well-articulated primary route to attain their goals

produce alternative routes to goals

talk to themselves positively
Hope therapy
appropriate goal setting

problem-solving techniques

positive self-talk
10 ways to instill hope in YOU
(Dr. Jennifer Cheavens, Dr. C.R. Snyder and colleagues)
#1   Setting More Goals
#2   Think of more ways to accomplish a goal
#3   Have a Generalized Expectancy for Success
#4   Focus on Past Success
#5   Set Growth seeking Goals
#6   Set Concrete Manageable Goals
#7   Set Approach Goals
#8   Set Intrinsic Goals
#9   Exercise
#10 Cognitive Pep Talks
From Artiste Leila Kong:
Many people have this idea that life is a competition as there's a saying that goes Life is like a competition and you have to win at the starting line. Life is just like and resembles a competition, but it's NOT a competition. And life resembles a competition because we learn a great deal from it, just like we learn from a competition. And we know a lot of things through competition. We understand that there are wins and losses in life. When we win, we feel very happy and we learn that through hard work we will be recognized and we will achieve our goal. But what about losses? Even though we fail sometimes, what's the reason behind? Is it because we didn't work/try hard enough/give our best effort? When we lose, have we learnt how to stand up again? And that's what we have to learn from life and our experience!
Take-away message
hope is inside all of us

we could learn how to express and enhance it

Hearing people's cause and feeling the passion they have for their dreams do instill hope in us
Hope Resources
The Adult State Hope Scale

Click here

The Adult Trait Hope Scale

Click here

 

Positive Self-talk Statements 
Reference
Snyder, C. R., Harris, C., Anderson, J. R., Holleran, S. A., Irving, L. M., Sigmon, S. T., et al.(1991). The will and the ways: Development and validation of an individual-differences measure of hope. Journal of Personality and Social Psychology, 60, 570-585.
Book Recommendation
Psychology of Hope: You Can Get There from Here – Dr. C.R. Snyder
applies hope therapies to help people in the midst of hopelessness, those with depression, cancer and traumatic experiences

research on increasing hope in students and the general public

how to build on existing strengths

practical ways to become a hopeful person in different facets of life
Share your story of hope with us in the comment section! Your story will inspire many others!
Thanks for listening and joining me on Happy Mind Travel!
Love hearing more of these topics?
Please leave me an honest rating and review on iTunes and subscribe to Apple Podcasts.
I read every comment. Your feedback will help me improve this podcast and boost the ranking of this show so many more others like you could find Happy Mind Travel! I appreciate your contribution to this podcast in advance!
Subscribe to Happy Mind Travel!

Support Us!
Enjoy to be happy!