Our Topic Today: Practicing Gratitude with Simple Tools
Learn some practical ways to start living a grateful life

How to visualize gratitude in your daily surroundings
A Story of Time and Gratitude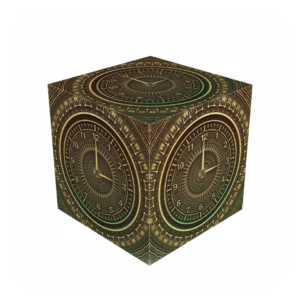 Sometimes things that are precious are intangible – like time and relationship
Gratitude Relationship Practice
Think of 10 life roles you are playing now
Cross out two life roles to be abandoned. And right next to the deleted roles, write the deleting order
Cross out 4 more and write the deleting order
Cross out 2 more…
Ask yourself these questions.
What are the 2 remaining roles that you didn't cross out?

Who are those people? How do you feel now?

Why are they so special that you don't want to delete in your life?
Reflect on the first 4 life roles one by one. There are several questions to think upon now.
What have s/he done for you for your benefit?

Have you taken for granted your relationship with that person/community?

Has that person sacrificed something for your sake?

How do you feel about your relationship with that person?

What do you most appreciate about that person and why are you grateful to that person?
Download the Gratitude Relationship Practice Worksheet here!
3 Creative Gratitude Practices
Why I'm Grateful?
Gratitude Walk
Gratitude Collage
Why I'm Grateful?
Be specific

Include the details

"I am grateful for my family because…"
"Something good happened this week…"
"I am grateful for my friendship with… because…"
"I am grateful for who I am because…"
"Something silly that I am grateful for…"
"Something else I am grateful for…"
>> Click here to download the Worksheet
Gratitude Walk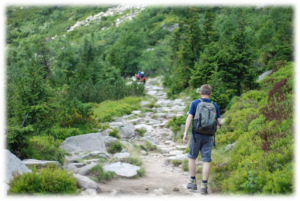 Use the five senses and be in the present moment

Instill a sense of gratitude into the walk

Attend to the beautiful things around you
Walk alone if possible (you can't think if you're chatting to a friend).

Find a peaceful location to walk in with minimal distractions or people around. The more literal space you have, the more breathing space you'll have and the more freeing the walk will be.

Take a notepad and pen so you can jot down a list of 10 things you are completely grateful for. Feel that gratitude then walk on. Also jot down any ideas about projects to pursue or actions to take.

Take a deep breath in for five and out for five and notice your surroundings. Keep your head up as you walk. Look around you, breathe it all in, then let those creative thoughts flow.

Create the time to walk regularly. Just 15 minutes per day or even every other day will have a positive impact on your life
To learn more, click here.
Gratitude Collage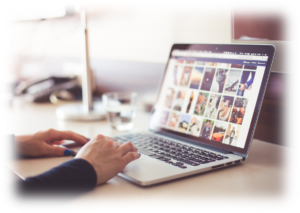 keep track of things you are grateful for in pictures and drawings
Open an Instagram account exclusively for your gratitude moments
Try taking a picture of one thing you are grateful for every day for a week.

Notice how you feel.

Take a look back at the pictures every week.
Put all your pictures together in a collage and simply be grateful for all that you have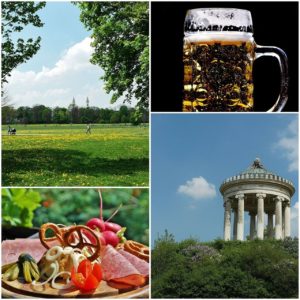 Words of Wisdom by Robert Holden
The real gift of gratitude is that the more grateful you are, the more present you become.
 Take-away messages
Appreciating people around you is the first step to gratitude
The small practices could help you build the momentum!
Collect precious moments to be grateful for
The PECFECT timing to live gratefully is NOW!!
                      Resources Mentioned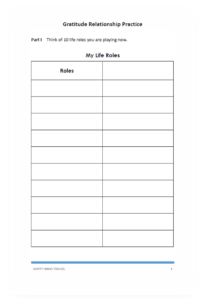 Do you have a gratitude practice you do regularly? Share it with me in the comments! I would love hearing from you!
  Thanks for listening to Happy Mind Travel!  
Love hearing more of these topics?
Please leave me an honest rating and review on iTunes and subscribe to this show on Apple Podcasts. 
I read every comment. Your feedback will help me improve this podcast and many more others like you could find Happy Mind Travel! I appreciate your contribution to this podcast in advance!
Subscribe to Happy Mind Travel!

Support Us!
Connect with me on Facebook | Instagram |  Twitter |
Enjoy to be happy!
Want to receive more shows like this?
Join the Happy Mind Travel Community and get weekly happiness tips!